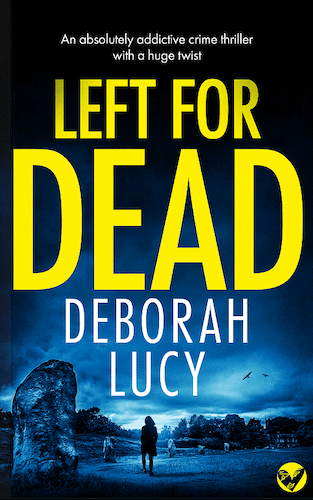 New Release
Publisher:

Joffe Books

Available in:

Kindle, Paperback
Purchase Kindle
Purchase Paperback
A baptism of fire
Two men are found shot in a car in a secluded wood.  It's Temple's first day with the Major Crime Unit and he's first on the scene.
Identified as brothers from a violent organised crime family, he's had past dealings and they make it clear there's unfinished business.  They are hostile to the investigation and very unforgiving.  And they're not the only ones.
When the victims' family turn their backs on the police investigation, Temple needs to hide the reason why from his team.  As the family vow to stop at nothing to seek revenge, they also have Temple in their sights – and so do his colleagues.
Under suspicion
Temple walks into a wall of rumour and gossip and gets off to a bad start with his new boss.   His colleagues think he's corrupt and make it clear he's not wanted.
Under pressure
Temple's fighting on all fronts.  He must find the killer and when all things point to a prime suspect, its game over, isn't it?  Under pressure to make an arrest, Temple's not so sure.  As his new boss and team turn their backs on him, a figure from his past emerges – the man he's been hunting all his life.
The clock's ticking
With the family actively looking for the killer, Temple knows if they get to them first, they'll die.  He has to find the killer – to save their life.
A reckoning
As Temple closes in, no one is prepared for the terrible lengths the family are prepared to go to exact their retribution.