About DI Temple
In 1984 Temple discovered his mother dead.   She had been brutally murdered. Temple is a man on a mission to find her killer, it's his raison d'être. It's why he joined the police. But his reason for living also includes his wife and daughter. He'll stop at nothing to protect his family, but that's difficult when he's estranged from them. His personal quest makes him difficult to live with and difficult to work with. The past is like a millstone around his neck; a weakness for strawberry blondes only makes matters worse.
Could not put it down. Hope next book or series of books will follow. SP
'Loved this book, gripping story, kept me guessing till the end.' DW
Compulsive read! Couldn't put it down. GC
Well written and plotted, an excellent and complex crime novel. MP
Author – Deborah Lucy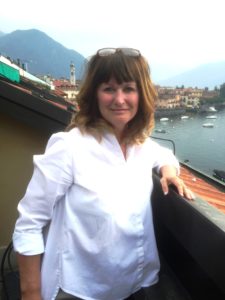 Deborah Lucy was born in Southsea and bought up in Portsmouth, the island city.  Her debut novel is  the first of a series involving the same protagonist.
In her working life, Deb has been able to work alongside a number of senior investigating officers as they've investigated major crime, murder, missing persons, abduction and kidnaps. She's been at the 7am starts and 3am finishes, the 'golden hour's', the highs, the lows, the breakthroughs, arrests, the slog. The politics.
For three years she worked in the missing adults and children arena, with police, government policy advisers and charities.  Latterly, she conducted lifestyle inquiries for international blue chip companies into the lives of billionaires, millionaires and politically exposed people around the world. She has a master's degree in historical research.
The second of the DI Temple books
Dead Meat is coming soon…
A serial killer is working in the shadows, taking people off the streets – but they as they are going unreported, he  continues to work with impunity. As four young teenagers leave their families for the streets, they are heading straight into his path.  Forced to confront the past, Temple becomes central to their fight for survival, but who will return home?